During the first 60 years of its existence, research at the institute was mainly focused on historical and topographical subjects associated with the Old Testament. World Wars I and II and their after-effects brought regular fieldwork to an end and could only be resumed in 1960. As a result of the war in 1967 and its political entanglements, the German Protestant Institute was unable to continue its projects in Transjordan from Jerusalem. Only an institute in Jordan could make a continuation of work there possible.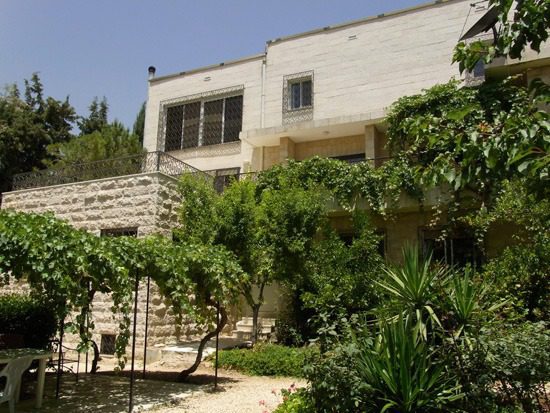 Thanks to the enormous efforts of Dr. Ute Wagner-Lux, a block of building land in north-west Amman was bought in 1976. The "Volkswagen Foundation Hannover" financed the construction of the building, which took place between 1975 and 1980. The official inauguration of the institute followed in April 1982.
Dr Ute Wagner-Lux directed the Institute in Amman until 1982. The following directors were: Dr Ernst Axel Knauf (1982-1985), Dr Thomas Weber (1985-1990), Dr Susanne Kerner (1990-1995), Dr Hans-Dieter Bienert (1996-2001), Dr Roland Lamprichs (2001-2004), Dr Jutta Häser (2004-2013), Dr Frauke Kenkel (2013-2016) and, since October 2016, Dr Katharina Schmidt.
GPIA Amman is one of the most important archaeological research institutions in Jordan and aims to promote intensive scientific contact between Jordanian and international institutions. At the same time, it serves as a base for German researchers in Jordan. Since 2007 GPIA has been a research unit of the German Archaeological Institute (DAI). https://www.dainst.org/standort/-/organization-display/ZI9STUj61zKB/18190
You can find information about past and current projects of the DEI Amman on our Facebook page: